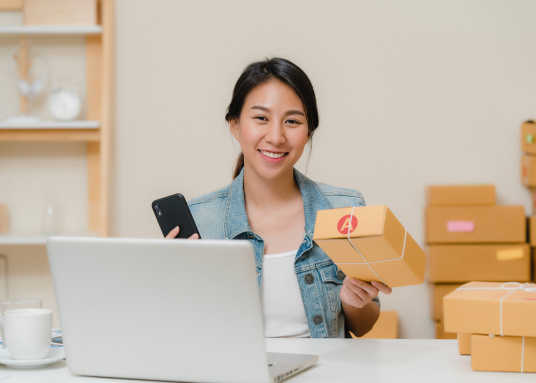 Our Promise
Customer satisfaction, guaranteed.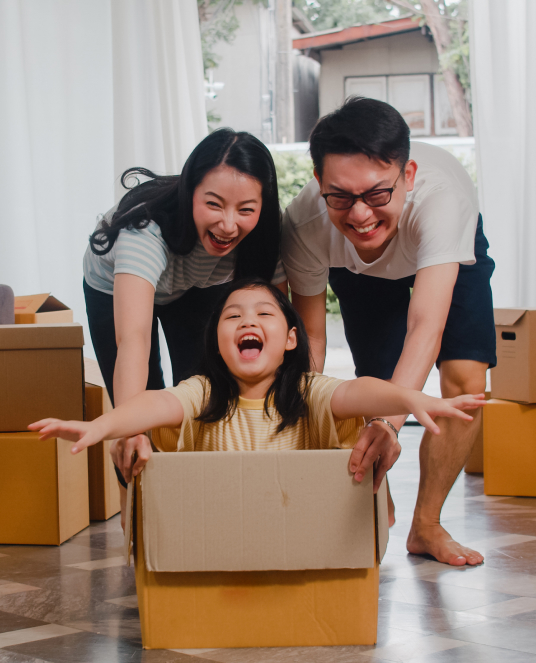 Our Vision
To be the commerce ecosystem of choice for consumers and institutions.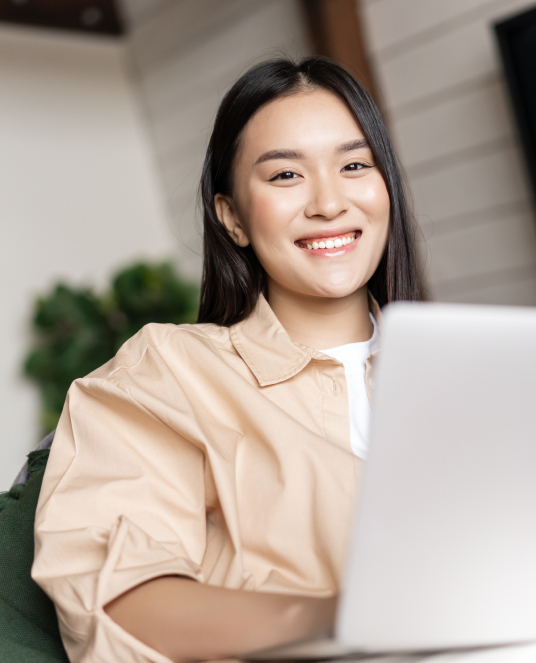 Our Mission
To be the most trusted omnichannel commerce and lifestyle platform.
Our key milestones
Since 2011, Blibli was founded as an e-commerce company in Indonesia that focuses on B2B, B2C and B2B2C.
Since 2011, Blibli was founded as an e-commerce company in Indonesia that focuses on B2B, B2C and B2B2C.
2011
Blibli Established
Founded in 2011, Blibli is a pioneer of online shopping mall in Indonesia with a commitment to provide a safe, comfortable, easy, fun, online shopping experience anywhere and anytime.
Blibli's First Journey
Blibli become the first e-commerce platform to offer a 0 percent installment program and Midnight Delivery Service.
2014
First Warehouse Opening
Blibli opened its first warehouse in Batu Ceper. This warehouse is equipped with a modern warehousing system and is supported by Blibli Express Services (BES). The package delivery will be faster to your hands.
Galeri Indonesia Launch
Launched Galeri Indonesia as one of the categories in Blibli.com to support for local products and Indonesian MSMEs.
2015
Continue to Grow
The Blibli app was released. We also introduced 24/7 customer service and opened the second Blibli warehouse in Cakung.
2016
Omnichannel Solution
Launched Blibli Instore as the first omnichannel solution at our platform. The number of seller also continued to grow, we create Seller App to make it easier for seller to join Blibli.
The Big Start Indonesia
Also in 2016, Blibli held The Big Start Indonesia Season 1 to discover young creative entrepreneurs in Indonesia.
Expand into Online Travel
We saw an opportunity in the online travel industry by acquiring tiket.com and become a one-stop-shop to online consumers.
2017
Opening The 7th Warehouse
The 7th Blibli warehouse in Surabaya is officially opened and become the largest e-commerce warehouse in Southeast Asia.
2018
Blibli Click & Collect Launch
Blibli introduced the newest omnichannel Click & Collect feature to complete the online and offline shopping experience.
BliPay as Cashless Payment Method
Blibli strengthened their payment ecosystem by launching BliPay as a cashless payment method.
2019
Blibli Mitra Launch
In response to seller growth, Blibli introduced the Blibli Mart feature to help retailers and micro, small, and medium-sized businesses increase their revenue.
Blibli Cinta Bumi
Blibli Cinta Bumi is a special category at Blibli's online platform which consists of curating eco-friendly products.
2020
Entered the Shariah Economic System
Introduced Blibli Hasanah to make it easier for customers to get halal products.
Blibli Paylater Launched
Collaborate with Indodana to launched Blibli Paylater, to expand access to individual credit facilities that are seamlessly integrated with the shopping experience on the e-commerce platform.
BlibliMart Offline Store
Introducing the Blibli Mart category on Blibli.com and launching the Blibli Mart offline store.
2021
2 Hours Delivery
We offers speedy delivery of ordered goods until received by the consumers as soon as possible.
BLU
Blibli is the first e-commerce integrated with digital banks in Indonesia.
RANC
Blibli acquired PT Supra Boga Lestari, Tbk., the manager of the Ranch Market premium supermarket.
GTN
Blibli opened an offline store with Samsung and traded in at some point.
2022
Parity Program with Tiket
Blibli and Tiket.com synchronize our platform, combining the best features and elements of online shopping and traveling in an integrated ecosystem.
What We Believe
Values ​​that accompany our steps.
R.E.S.P.E.C.T. Seven basic values ​​that form our foundation in thinking, acting, and growing.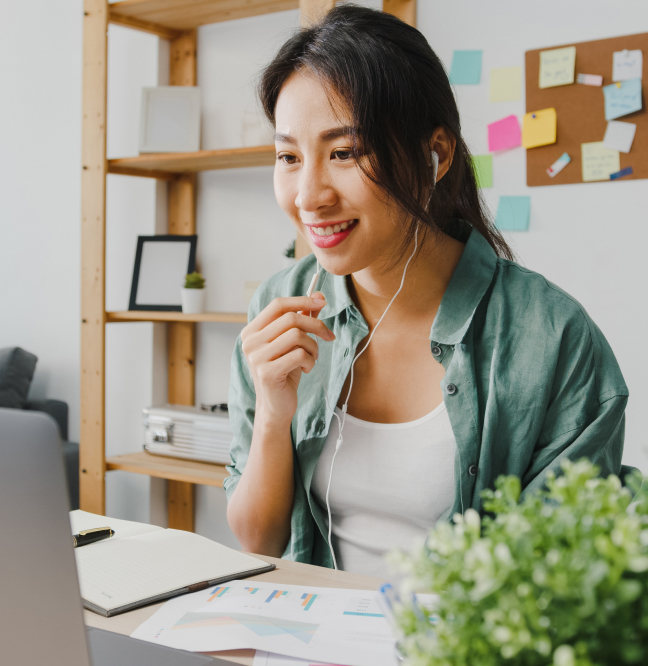 To seize the opportunity, we need to fight. We are committed to taking risks to provide the number one shopping experience.
Every day, we find the answer to the question: how can we stretch ourselves to improve things? Sometimes, that means doing ordinary things extraordinarily. Some other times, we do new, extraordinary things. As long as we stay focused, we can deliver excellence to every customer's doorstep.
Bliblioneers got each other to lean on. If one of us has problems, we provide them the supports they need. We got your back, always. We treat each other sincerely and respectfully. That is how we share the same serving attitude to bring our impact to the nation.
Passion is the positive energy and enthusiasm that propels us forward to our goals. We fuel our tank by focusing on doing what we love and the happiness we bring through what we do for others. And that's how we have the power to deliver valuable impacts that make us proud.
E
Encourage Growth & Innovation
We are continuously growing and innovating on all sides. We are committed to developing knowledge and ideas for sustainable growth and innovation.
Because you are number one, we are committed to prioritizing customer needs, satisfaction, and comfort.
Collaboration is key. We are committed to promoting the principle of cooperation between teams, sellers, and customers.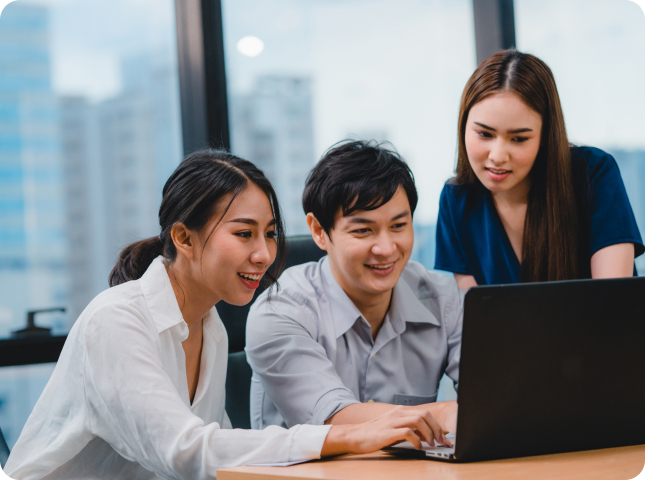 Ready to take your business to the next level?
No matter how big your dream is, let's make it come true together.