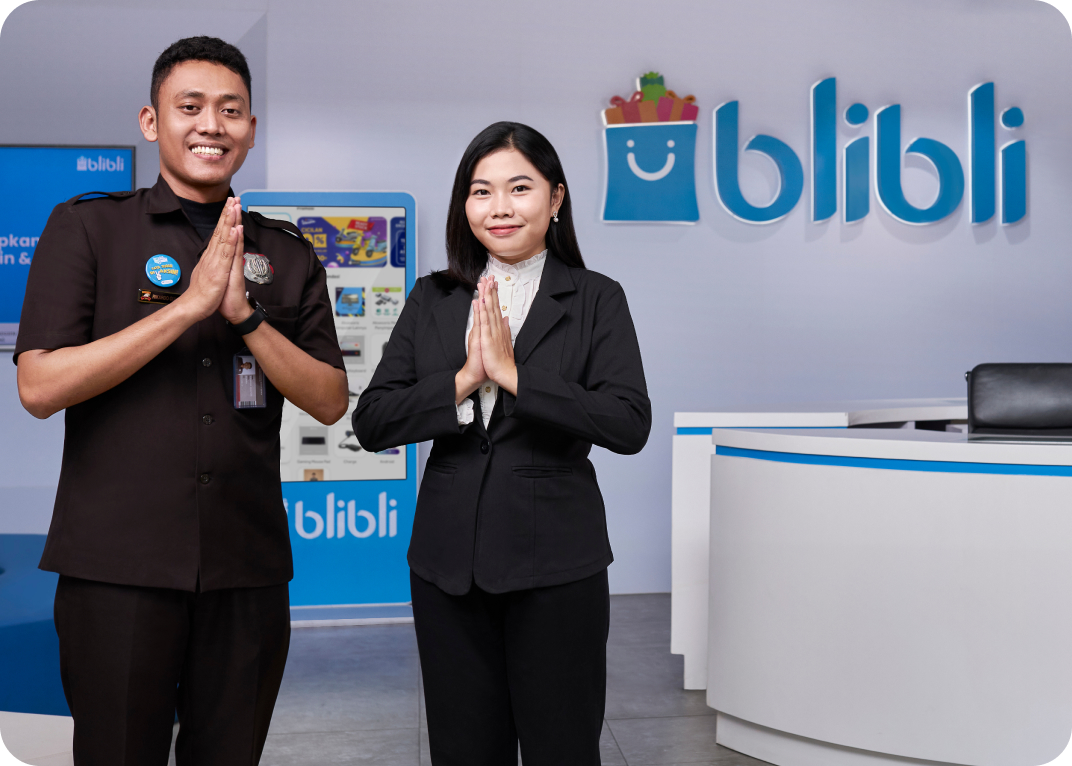 Our Responsibility
We aim to take part in creating a better world. Here's how we make it possible.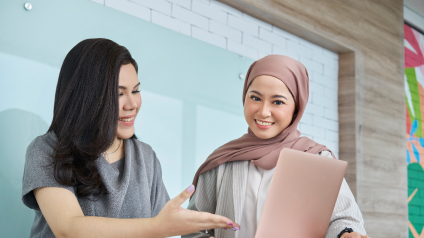 Our Objective
We strive to make a positive change for our environment and society. We will continue to seek out ways to contribute in improving our world to be a better place for the community.
Our Responsibility
We aim to take part in creating a better world. Here's how we make it possible.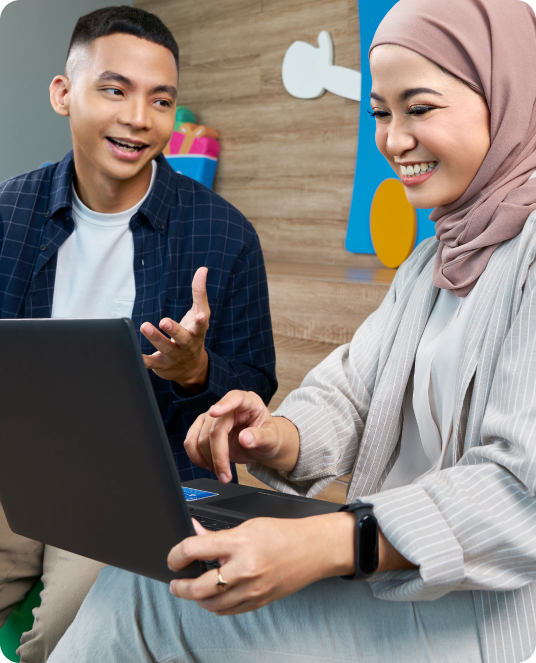 Blibli Love The Earth
The 1st e-commerce company to launch sustainability program in Indonesia.
Blibli Cinta Bumi aims to create a healthy ecosystem for sustainable business by implementing 3 main pillars of the green initiatives.
Sustainable Operation
We ensure that the packaging boxes received by customers are 100% made of recycled materials and are certified by the FSC or PEFC. We are also practicing recycling management & provide segregated trash cans. We are also starting to utilize electric bicycles to deliver zero pollution.

Sustainable Restoration
We encourage tree planting for Sustainable Recovery.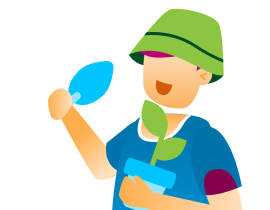 Sustainable Education
We have launched Blibli Blog programs: Microsite, Hackaton Competition, Live Podcast, Event Collaboration with Business Partners, Female Daily Surabaya 2022, Java Jazz Festival Jakarta 2022 and many more, dedicated to people and education.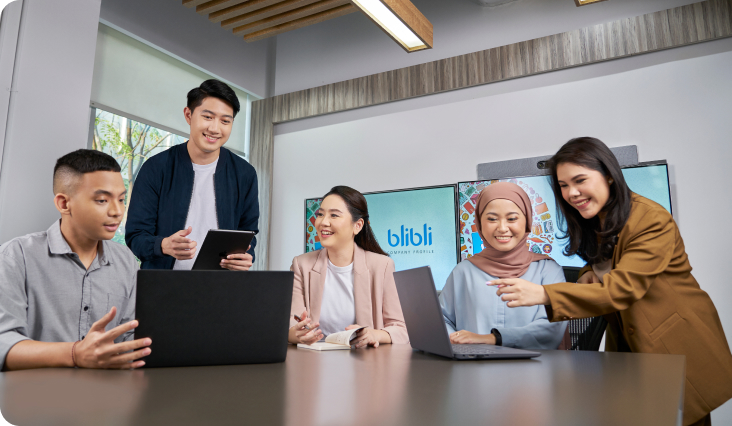 People Empowerment
We are commited to bring a valuable impact and empower Indonesia in all aspects.
At Blibli, making a valuable impact and empowering Indonesia is our dream to start everything we do. Blibli is committed to realizing this dream by constantly creating LifeatBlibli based on growth, accessibility, inclusiveness and empowerment.