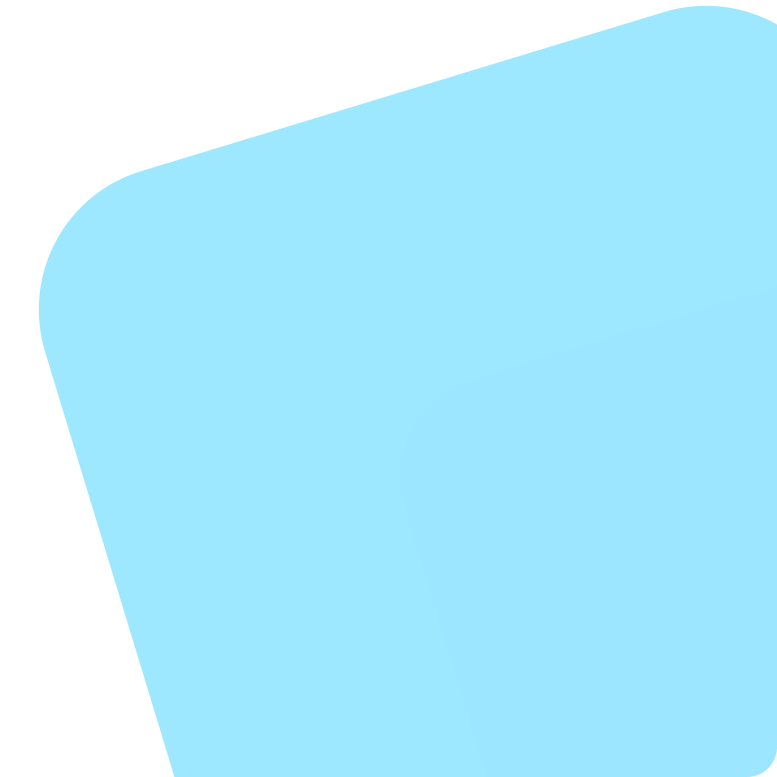 Environment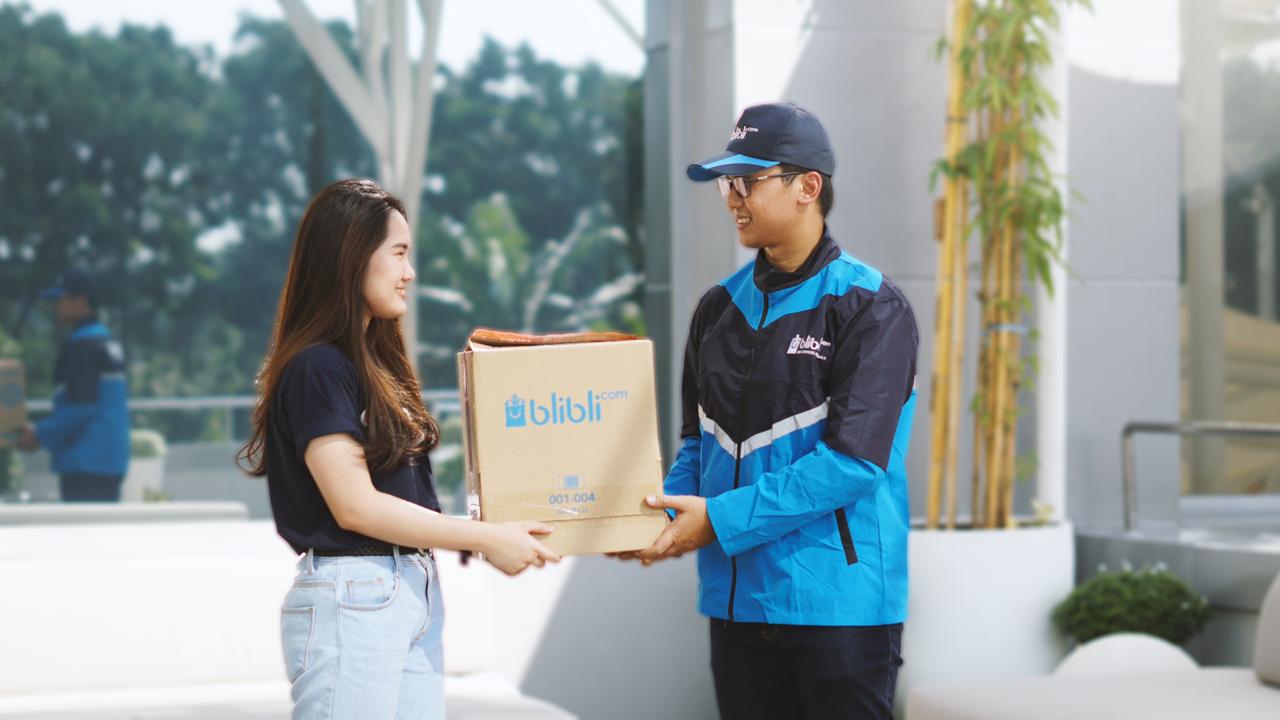 The 1st e-commerce company to launch sustainability program in Indonesia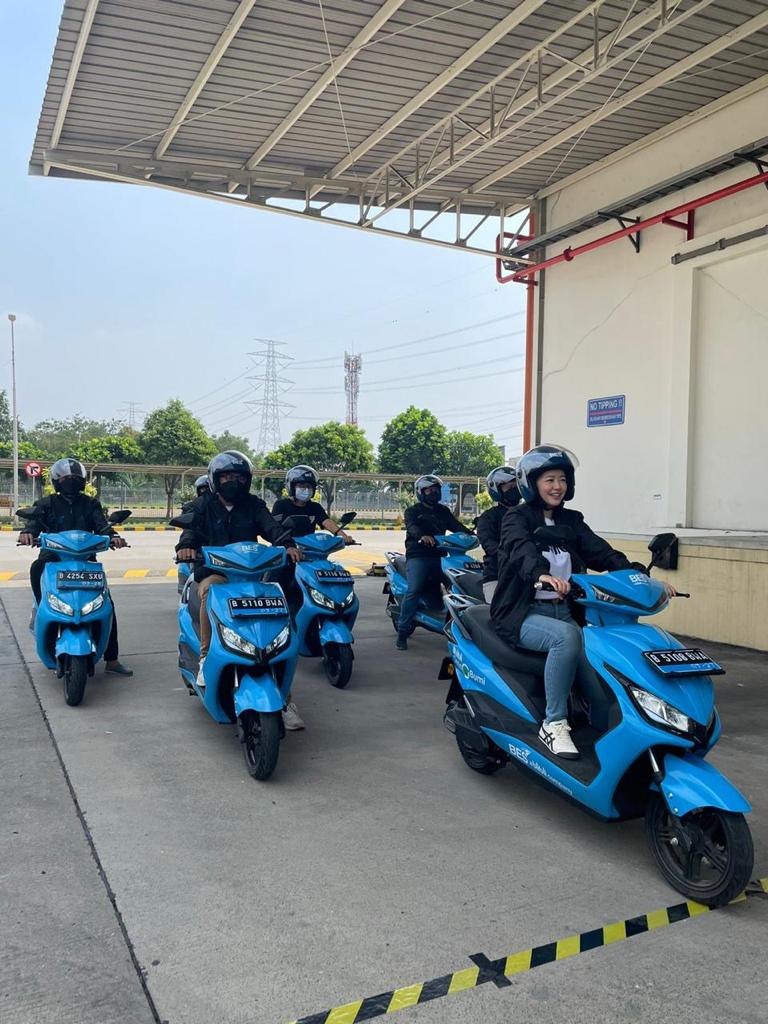 Blibli cinta bumi is a part of our environment program that works towards a better and sustainable environment
Blibli Cinta Bumi Pillars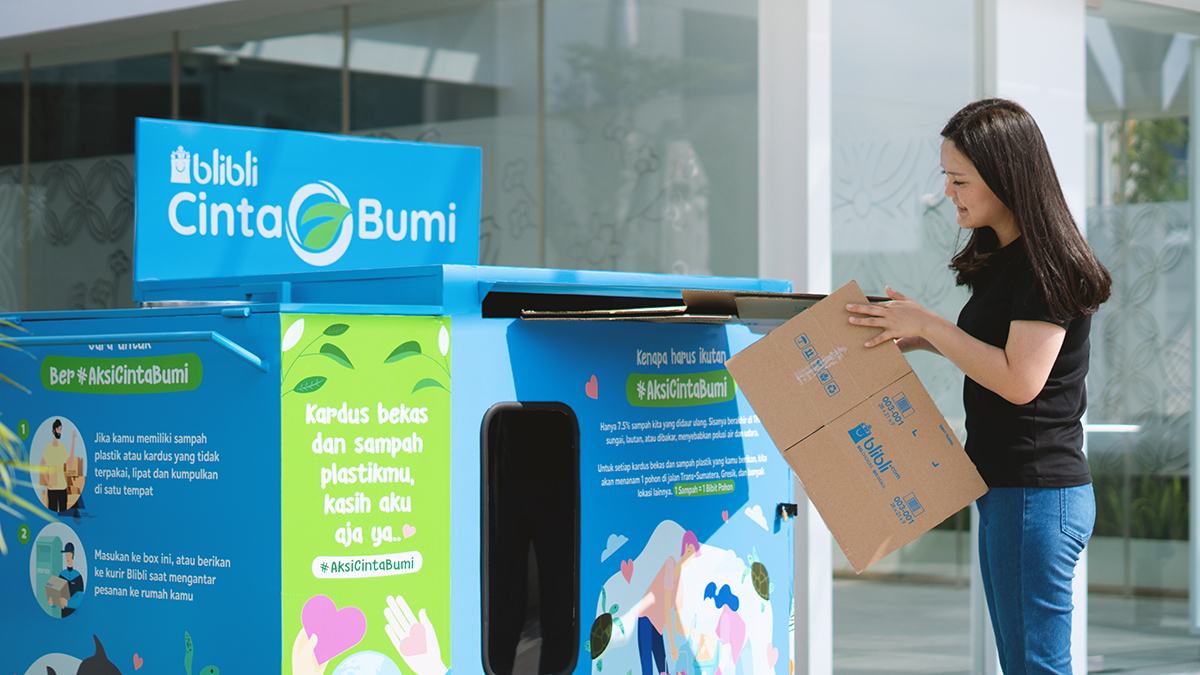 Sustainability Operation
Sustainable Sourced Packaging Box
Packaging box which received by customers are certified by FSC or PEFC, showing that they are made of sustainable sources and 100% recycled material.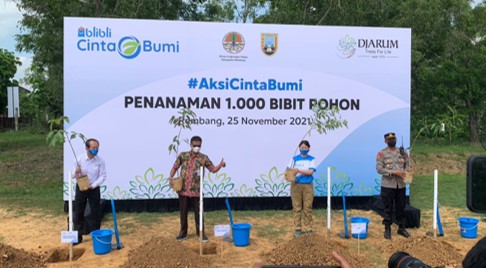 Sustainability Restoration
Tree Plantation
The tree planting is the result of waste box collection done by customers at several points in Indonesia through BES.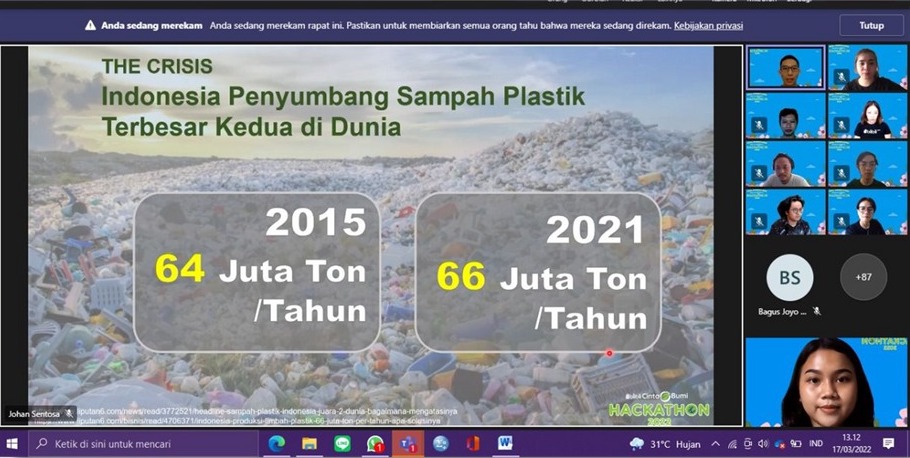 Sustainability Education
Internal and External Event with Sustainability Topic
We educate employees and citizens to increase awareness of the importance of sustainability
Let's #BerAksiCintaBumi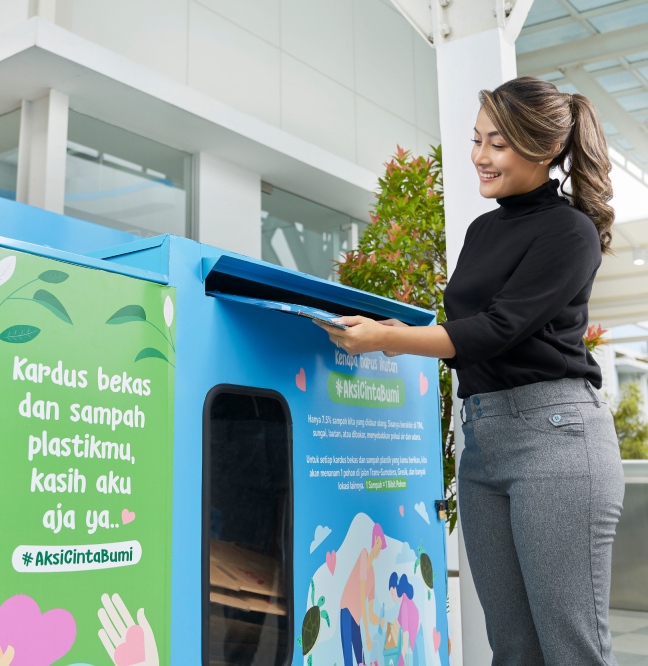 Fold and collect Blibli's waste boxes and plastic packaging, then give them to the BES courier to recycle.
Return your waste boxes via BES courier who deliver your package or drop them at Blibli Cinta Bumi's collection boxes at the head/ branch office.
Get reward points after 7 working days if you return waste boxes via BES courier.
10 returned waste boxes = 1 tree We will plant the trees in several location in Indonesia.
Our Environment Activities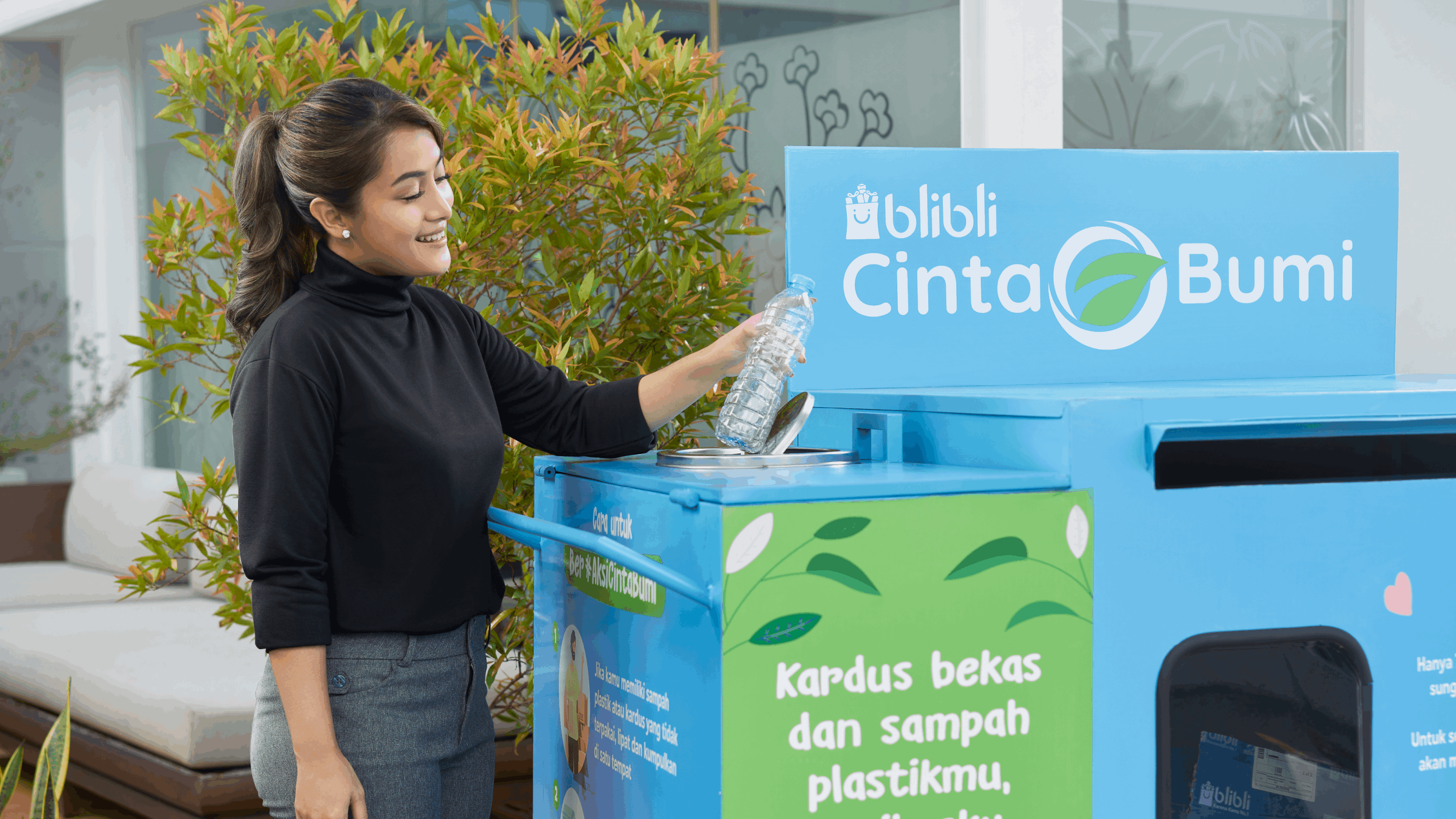 Gak Cuma Cinta Kamu, Blibli Juga Cinta Bumi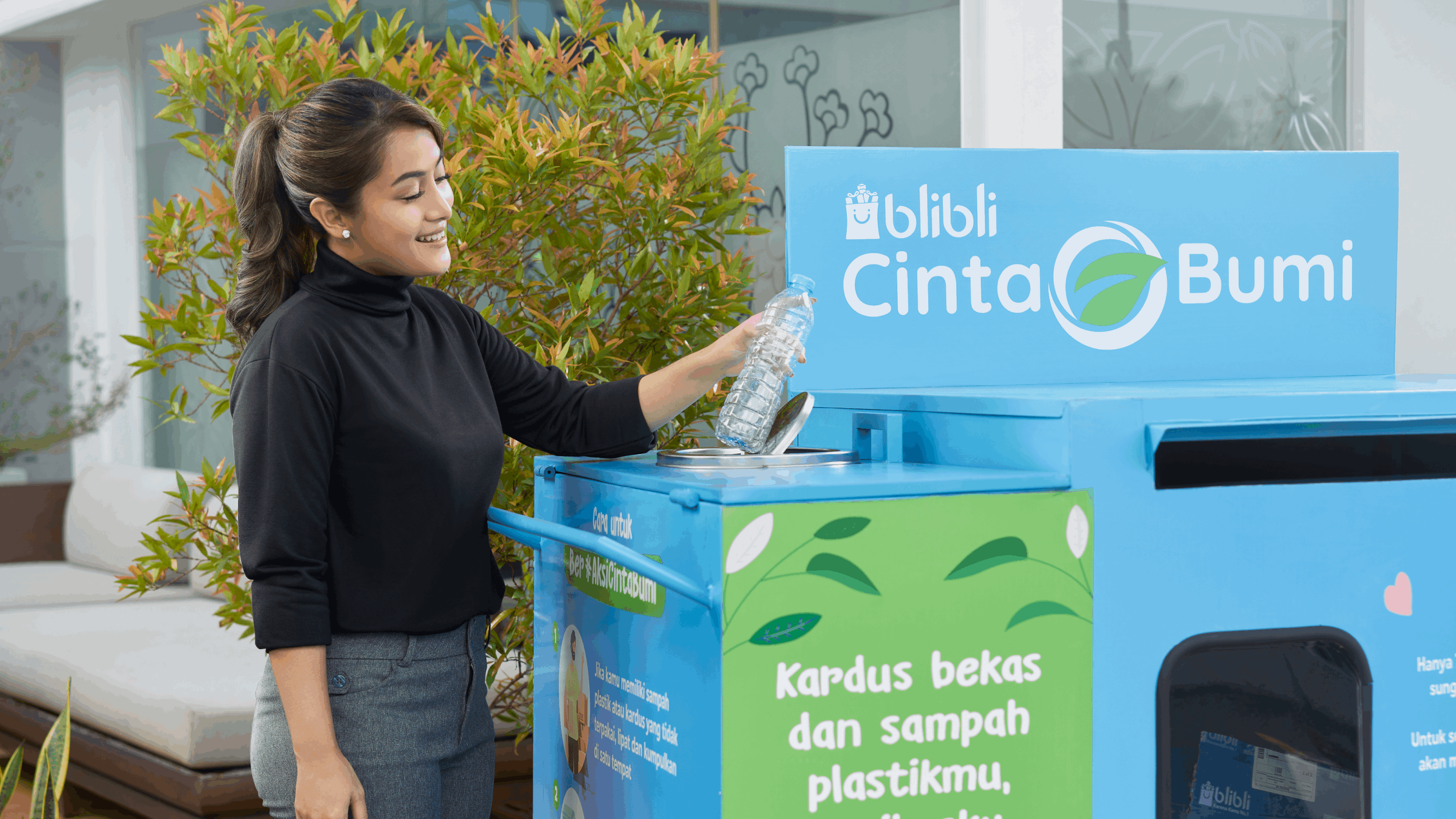 Gak Cuma Cinta Kamu, Blibli Juga Cinta Bumi